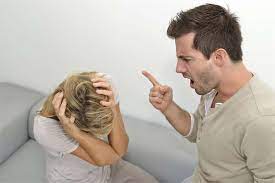 Anger Management
ANGER is an unpleasant emotion. The effects of anger are highly detrimental to the life of the angry person. Anger expressed in any form, Verbal or Non-Verbal has often a profound effect on all those involved.
It can result in many psycho-somatic illnesses besides leading the person to violent, anti- social and aggressive behavior leading to break-downs in social, romantic, workplace relationships, and often issues with law enforcement agencies. Self-harm, drug and substance abuse, deterioration in ability to concentrate, focus or study are other effects of anger.
There is no benefit at all in ANGER, though many see it as a form of control or dominance over others or otherwise justify its expression against a perceived wrong-doer. Often the angry person justifies anger as a natural and normal fact of life. These perceptions of anger are wrong.
Causes of anger often are genetic predispositions, learned behaviors (acquired from seeing parents and authority figures), environment and experiences.
ANGER can be rooted out of our lives so that we can be calm, peaceful and gentle persons and derive every benefit from the absence of that unproductive emotion.
REACH OUT TO US IF YOU NEED HELP IN THIS AREA OF YOUR LIFE AND PERSONALITY.