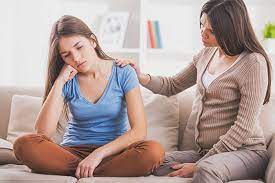 Coaching in Parenting Skills & Attitudes
Children today, are smart  quick to learn things from the various media and other stimulating factors, behaviours and influences around them. The generation gap in almost every aspect of life is so vast that Children and Parents feel alienated from each other. This leads to highly stressful situations in the family with parents feeling that they are out of control in bringing up their children.
We counsel and train parents in identifying their children's feelings and behaviours and to channel these properly, to achieve peace, harmony and love in the family, rather than cause disruptions and upheavals, by attempting to control and manage the children.
Children are not expressive in the way their parents would want them to be. By coaching parents to understand the reasons and causes for the children's behaviours and emotional expressions or outbursts, parents can go a long way in building up their children to be emotionally stable and confident individuals built on the foundation of a safe and secure family environment.